Build Update 14: Real Ultimate Power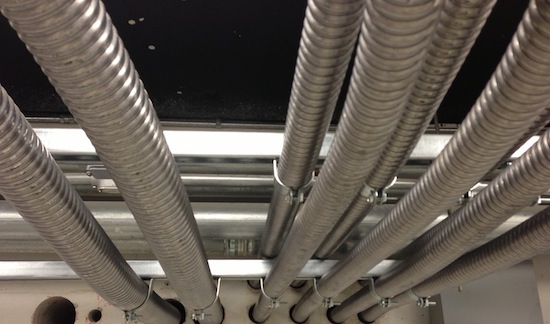 It has, unfortunately, been a few weeks since my last Facility 2.0 Build Update. The activity level has been extraordinarily high as we work to get the facility operational and tested.
As you can see in the panoramic photo below, the data center is, structurally, very nearly completed.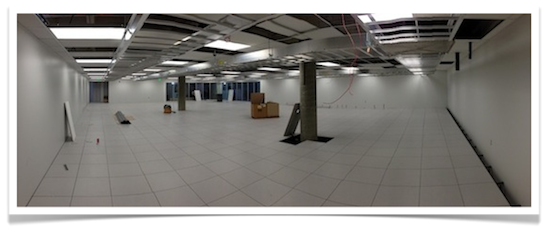 Our main focus now is on the supporting electrical and cooling systems, and getting them online as soon as possible. Right now the key system to bring online is power; everything is dependent upon it. We must tie into the utility service, and distribute utility and UPS power wherever necessary to make the data center operational. Bringing a megawatt of electricity into the building and routing it as needed is a complicated, and potentially dangerous, task.

We plan on tying our data center infrastructure into 480V utility power this weekend. If all goes as planned, we'll be able to bring the rest of our systems online for testing and checkout soon after.
Crews have been working in parallel to finish the chilled water piping installation and HVAC unit installation. Within the week, I hope to showcase some major progress on that environmental sub-system.