How can I restore my files from my server or VIP with Ready backup?
Restoring files from Ready Backup using the Ready client installed on your server.
You will need to have the following information available, which was provided to you in your Welcome Letter.
Web Portal URL: https://ready.datayardworks.com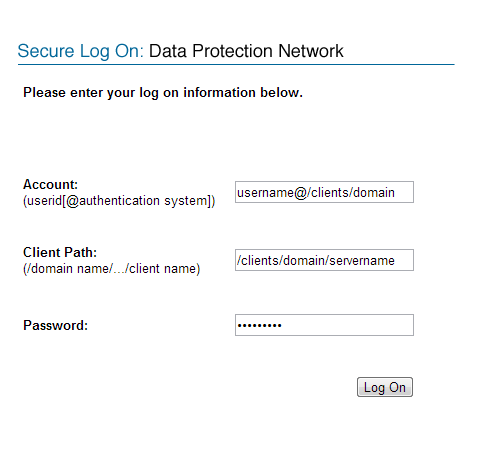 Username: username@/clients/domain
Client Path: /clients/domain/servername
Password: The password provided to you
You will first use the above information to log into the Avamar portal at https://ready.datayardworks.com
Once logged in you will see the following on your home screen:
Calendar
This calendar shows you all of the available dates that have restore points for your files.
For example, this calendar shows the following dates have available restores: September 16th, September 23rd, September 24th, September 25th, September 26th, and September 27th.

This will vary from server to server, so don't worry if yours does not look exactly as the one shown.
As you select a backup by sequence number below you will see the corresponding directories that are available for backup from that backup. Once you see the backup showing the drive you wish to restore from you will select that drive.

After selecting the drive, you will then see a list of all files that are available for download

Selecting the blue arrow icon will download this file to your local PC.

From there you can restore the files to the appropriate directories needed to replace lost data.
Please Note the following
If you are trying to restore a file or directory that is larger than 1GB you will be unable to do so using this service. If you are unable to restore the file yourself, please contact DataYard support.
Downloading the file from this service does not automatically restore the file; you are only downloading it to your local PC and still must upload the file where necessary.