DataYard has been helping technology professionals deploy cloud computing solutions for over a decade and as the needs of the market evolve so do our solutions. This report outlines our predictions for next year. We leveraged strategic and budgeted plans from our clients, partners and regulations to establish this punch list of likely focus points we are going to be addressing next year!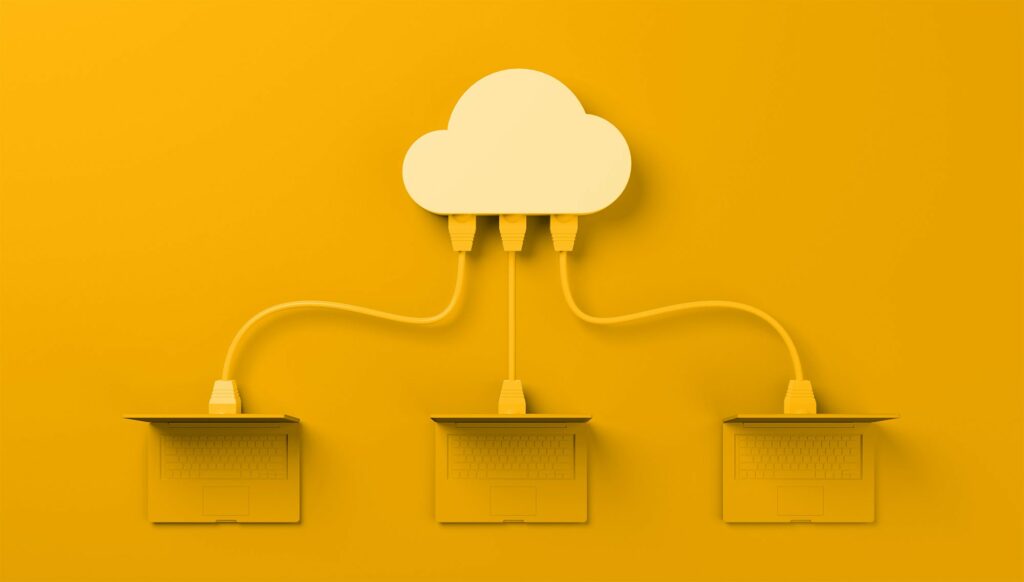 Top 9 Top Cloud Computing Trends in 2023
The cloud has been a game-changer for the tech industry, and it shows no signs of slowing down. With such rapid growth, it can be tough to keep up with the latest trends. But knowing what's on the horizon is critical for businesses that want to stay ahead of the competition. Here are top cloud computing trends that will impact IT professionals in 2023;
Artificial intelligence (AI)
The Rise of Serverless Cloud
Hybrid cloud
IoT Platforms
Automation
Secure Access Service Edge (SASE)
Cloud Disaster Recovery (CDR)
Edge computing
Virtual cloud desktops
Artificial Intelligence (AI)
Cloud data centers provide everyone with the computing power and bandwidth that machine learning platforms need for training and processing data. The majority of the "every day" AI we encounter every day—from Google Search to Instagram filters—lives in the cloud, where machine learning is used to manage storage infrastructure and route traffic from data centers to our devices. In 2023 and beyond, this interdependence between cloud computing and artificial intelligence (AI) will only deepen. Language modeling, which improves the precision with which machines can grasp human languages, and "creative" algorithms, generative machine learning that can produce anything from art to synthetic data to train additional AIs, will be major themes in AI. Cloud computing will undoubtedly be crucial in both providing these services to customers and creating the necessary infrastructure.
The Rise of serverless Cloud
Serverless cloud is a new concept that is gaining market traction from providers such as Amazon (AWS Lambda), Microsoft (Azure Functions), and IBM Cloud Functions. It's also known as "functions-as-a-service," and it means that businesses aren't constrained to leasing servers or paying for fixed quantities of storage or bandwidth. It provides a true pay-as-you-go service in which the infrastructure increases discreetly as an application's needs change. Of course, it isn't truly serverless – the servers remain – but it offers another degree of abstraction between the user and the platform, removing the need for the user to become involved in configurations and technicalities. Serverless computing in the cloud will play a significant role in the broader trend of generating new user experiences that make innovation more accessible throughout the cloud and the entire digital landscape.
Many businesses choose a hybrid cloud approach, which combines public cloud services with the establishment of a private cloud dedicated to a single organization. This is particularly true for firms that gather sensitive data or operate in highly regulated industries such as insurance, where data privacy is critical. A hybrid solution is appealing because it provides the required level of control while allowing organizations to innovate and scale as they roll out new services for their customers. The global hybrid cloud market is anticipated to be valued at $145 billion in 2026, up from $51 billion in 2020.
There are a variety of cloud computing courses. Master any of the cloud computing courses and make yourself an expert in cloud applications and architecture and steadfast your career.
One of the most well-known cloud computing developments in today's hyper-connected society is the rise of IoT platforms. According to one analysis, the number of connected things utilized would increase to 25 billion by 2021, up from 14.2 billion in 2019. An IoT platform is a cloud-enabling platform that works with common devices to enable cloud-based applications and administrations. IoT acts as a middleman, gathering data from multiple devices through remote device setup and smart device management.
Automation is a crucial driver of cloud adoption, particularly when it comes to boosting company operations efficiency. Companies that consolidate their data and systems on the cloud can automate many of their internal procedures, such as data consolidation from multiple locations or the generation of business intelligence dashboards. Many organizations are striving to tighten connections between different pieces of software in order to better manage their expanding cloud footprints and ensure that solutions from diverse suppliers perform seamlessly together.
Automation Testing courses in Dubai are perfect for you if you are looking to work in an agile IT environment. Automation testing professionals hold the opportunity to escalate their careers in diverse job titles.
Secure Access Service Edge (SASE)
Secure Access Service Edge (SASE) is a cybersecurity concept that establishes a secure link between applications/services and organizational entities such as people, systems, and devices. SASE is a framework for integrating network security services (like SWG and FWaaS). It also offers extensive WAN capabilities to support digital businesses all across the world. As a result, industry analysts believe SASE can help businesses defend against cyber threats. Several SASE providers now provide secure web gateways (SWG). This can also assist your organization in blocking undesirable traffic while complying with company security standards.
Businesses are reconsidering their approach to security and risk management as employees use more services and data from their own devices that are not connected to their organizations' IT networks. Gartner's Secure Access Service Edge (SASE) is a cloud-based approach to IT security that addresses the changing nature of work. Companies that use a SASE architecture benefit from cloud-based network security services such as secure gateways, firewalls, zero-trust network access, and more. This is a strong approach to IT security that enables enterprises to deploy new cloud services fast while remaining confident that their systems are secure.
Cloud Disaster Recovery (CDR)
Cloud disaster recovery is a cloud-based solution that integrates a number of backup methodologies and services to protect resources such as data, programs, and configuration. Following a crisis, these cloud backups enable firms to restore any impacted data and restart normal operations. Emerging cloud trends can assist businesses in developing a dedicated, custom-made cloud disaster recovery solution.
It is a technique for improving the distributed computing network framework by doing information preparation at the organization's edge, near the source of the information. It continually relies on cloud employees to deal with less time-sensitive material or to keep information for as long as feasible. Rather than a centralized cloud, this type of cloud computing brings data processing — collection, storage, and analysis — closer to the sources of the data. This minimizes latency while also enabling the use of edge devices. Edge computing powers smart gadgets like smartphones, smartwatches, and smart cars, as well as the interconnectedness of all the data created by these technologies.
A virtual cloud desktop, also known as desktop-as-a-service, is a cloud-based service that sends the whole desktop operating system and software applications directly to a laptop, desktop, or another device. Companies are simply charged for the time their employees spend signing in to their devices, and they are not required to pay for hardware upgrades. Virtual cloud desktops may also be immediately scaled, ensuring that businesses always have the licenses and devices they require to service their expanding workforce. According to Allied Market Research, the global market for virtual cloud desktops is expected to reach $10.2 billion by 2023, rising at a compound annual growth rate of 16.5 per cent since 2017.
To sum it up
In 2023, cloud adoption will continue to revolutionize the corporate landscape, assisting businesses in addressing some of their most pressing concerns. We continue to see a rapid digital transition, and it is fascinating to watch how technology evolves and new trends arise. It will be interesting to see how these cloud tendencies develop further. It is important to get on board with adoption. These trends will have a good long-term impact on your company and your clients.