Globally people are taking the time today to bring awareness to the importance of password security. For both individuals and organizations alike password security is of the upmost significance when it comes to protecting ones personal information, finances, documents and many other forms of information. Passwords are one of the most critical layers of security in any situation.
Why should you care about having strong passwords?
Because your information is important.
Because your privacy is something you can't ever get back.
Because you don't want to be taken advantage of over something you can control
And for businesses it might be part of the policy and you're risking more than you realize.
Because identity theft is not a joke.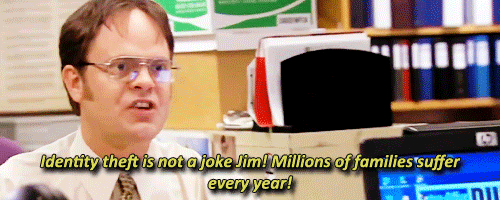 Here are a few quick tips that you should understand when it comes to creating and managing your password security.
Include numbers, symbols, and uppercase and lowercase letters.
We recommend a random assortment of different characters all jumbled up like a good box of Ester-Price candy. The more the merrier.
Do not reuse the same password(s).
When you use the same password for multiple accounts it puts all those accounts at risk with one breach. When you have different passwords for every login you can limit the extent of a breach to that single account.
Make your password long.
Passwords that are three characters long take less than one second to crack.
Use a nonsense phrase instead of common words or phrases.
If it's never been said or heard before you're in the clear. Common sayings or even words in the dictionary can be easier to crack so be creative.
Avoid using your personal information, especially things that can be found on social platforms.
Your name and birthday together is not fooling anyone, Karen.
Don't give your passwords away to other people.
This should be a given, but you'd be surprised.
Use a password manager.
Here are a few we recommend – Keypass, LastPass, Dashlane, 1Password. There are many others as well just find what suits you and see how it goes.
Change your passwords regularly.
It's a pain but it can save you a great deal of challenge if done properly.
Use dual-factor authentication
When this is an option we high recommend that you use it. There are a few different forms of duel authentication and they are all great such as single-use codes, fingerprint ID, and USB Tokens.
If you own or manage an organization YOU NEED A PASSWORD POLICY.
There is no reason that all of the above shouldn't be in your corporate handbook or policy for employees to be implementing into all their work passwords. If you do not currently have a password policy in your workplace we highly recommend putting one in place.
Today is the day to change all your passwords, it should only take you a few hours – have fun.